New and Updated Resources Available to the 911 Community
Published Dec 2021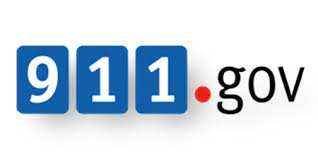 Restructured Documents & Tools Website Provides Improved Access to 911 Resources
The National 911 Program collects and makes available a variety of 911 resources shared by the 911 community and vetted by a panel of 911 experts. Many resources can be found on the recently reorganized and simplified Documents & Tools portal on 911.gov. Industry experts, organizations, and other key stakeholders are encouraged to submit relevant content that would be of use and interest to colleagues through an easy-to-use online submission form.
The Documents & Tools portal includes policy documents, plans, websites, government reports, job descriptions, and standard operating procedures across several topics, including Governance, Management, Technical, Operations, and Standards and Best Practices. All 911 stakeholders are encouraged to submit valuable, practical documents and web content to showcase and share. Resources are continuously updated.
Work Continues to Ensure Interconnection of NG911 & Public Safety Broadband Networks
The technical means for the interconnection of Next Generation 911 (NG911) and Public Safety Broadband Networks (PSBN) – like the one managed by the FirstNet Authority – is not well understood, established or widely deployed. To address this issue and support interconnection by all members of the 911 and PSBN stakeholder communities, a group of public and private sector representatives is currently working together to understand the current status of NG911/PSBN interconnection, establish broad goals to facilitate progress, and use available resources to encourage actions toward achieving these goals.
To learn more about where this group is focusing their efforts, visit the NG911/PSBN Interconnection project page.
Telemedicine Framework Supports Your Organization's Journey Toward Providing More Effective, People-Centered Care
No one could predict the speed at which COVID-19 changed healthcare, including the acceleration of telemedicine. For EMS and 911 systems, telemedicine has enabled safer triaging of possible COVID patients, avoiding unnecessary and expensive visits to the emergency department, and is helping to ensure more patients get the right care at the right time.
The Federal Interagency Committee on EMS brought together experts to create the Telemedicine Framework for EMS and 911 Organizations, a 45-page guide explaining how agencies can use telemedicine to deliver high-quality, cost-efficient care. The framework offers suggestions for how to engage stakeholders and policymakers, and how to assess financial considerations when implementing a program. It also cites and links to a number of other resources, making it a great starting place to learn about telemedicine in EMS and 911 and find more information.
Kari's Law & RAY BAUM'S Act Resources Improve 911 Access and Location Services
Two statutes implemented by the Federal Communications Commission (FCC) in 2019— Kari's Law and RAY BAUM'S Act—make it easier for callers to reach 911 and for emergency services to locate those callers. The National 911 Program worked with the FCC to develop dynamic, user-friendly downloadable tools for the 911 community to explain multi-line telephone systems (MLTS) and dispatchable location requirements and the consequences of non-compliance for manufacturers and users of MLTS. They include an easy-to-navigate spreadsheet and PDF documents that provide:
A tailored overview of the statutes for 911 personnel and organizations, including information defining what the new legislation means for ECCs/PSAPs and how it affects operations

Detailed lists of state laws and FCC rules and terms to be aware of and adhere to

Interactive checklists with step-by-step actions to increase compliance and track progress toward respective deadlines
The FCC is the definitive and official authority on compliance and requirements. For more information, please visit the FCC website.
Interstate Playbook Chapter 5: Achieving State/Local 911 Military Interconnection
911 agencies across the nation are transitioning infrastructure and call-taking systems to Next Generation 911 (NG911), which will allow new methods of connectivity and information-sharing among multiple, separate agencies and organizations. A number of these agencies, who have worked together to connect two or more 911 systems in a NG environment, share their best practices and advice for others in a series of chapters of the NG911 Interstate Playbook.
Chapter 5, just released in September 2021, highlights an NG911 interoperability project between civilian and military 911 systems, and offers experiences to help guide the way for smoother NG911 transitions and more effective implementations of integrated processes. Topics addressed in Chapter 5 include:
How civilian/military collaboration can succeed

The Department of Defense (DoD) modernization strategy and vision for NG911

Coordination models specific to military operations

Outage monitoring, crisis communication plans, and continuity of operations (COOP) planning