The National 911 Progress Report: Significant Momentum Toward Next Generation 911
Published Apr 2022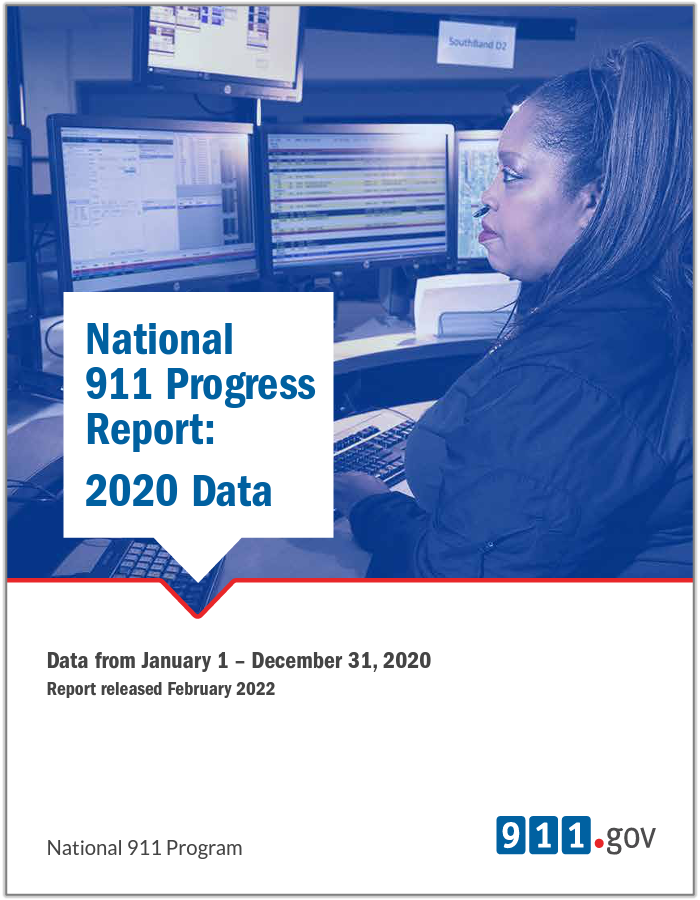 By Harriet Rennie-Brown, Executive Director, The National Association of State 911 Administrators (NASNA)

Emergency communications is in a period of evolution perhaps unlike any before. Certainly, that's the conclusion of the recently released National 911 Progress Report, published by the National 911 Program with the support of the National Association of State 911 Administrators (NASNA) and available at 911.gov. The report summarizes 2020 data (collected in 2021) and features these key findings:
The country saw significant progress in planning for Next Generation 911 (NG911), the level of service PSAPs now want and require. The new report identifies states that are advancing their NG911 capabilities, meaning they are integrating geographic information systems (GIS), core services, Emergency Services IP Networks (ESInets), state-of-the-art security, routing and location abilities, governance and more. In fact, the implementation of ESInets nationwide, as well as shared services and other NG911-related changes, continues to grow. Nearly 2,200 PSAPs reported using an ESInet across 47 states—a nearly 2% increase from 2019.

NG911 systems can only be most effectively implemented once a statewide NG911 plan is in place, which is why the National 911 Progress Report also captures the states' progress in establishing a plan. Thirty-five states report that they have adopted a statewide NG911 program—an increase from 33 states in the 2019 data.

Another encouraging development: Noticeable progress has been made in the ability to process text-to-911 messages. Some states now have statewide text-to-911, while many others are seeing rapid implementation of text-to-911, signaling that offering this option to citizens is a priority. Nearly half a million texts-to-911 were received in 2020 in 39 states compared to 36 states in 2019.

For the first time in the history of the Department of Defense (DoD), PSAP data for the DoD has been included in the report. Globally, there are 220 DoD PSAPs, 177 of which are stateside, while the remaining 43 PSAPs are operating overseas in 21 U.S. Territories and other countries.

The number and size of PSAPs reported in 48 states remained stable, with 4,627 primary PSAPs reported in 2020 compared to 4,658 in 2019. There were 774 secondary PSAPs reported in 42 states in 2020, compared with 957 secondary PSAPs in 41 states in 2019.
In addition to the PDF report, which summarizes each state's answer by question, the interactive data map available at 911.gov provides a state-by-state view of total responses and shows changes from year to year between the 2019 and 2020 data.

NASNA members and other state representatives are now sharing data for the 2021 calendar year with the kickoff of the data collection effort on April 1, 2022. The National 911 Progress Report for 2021 should be available at the end of this calendar year.