10 Ways to Honor the Country's Public Safety Telecommunicators
Published Apr 2023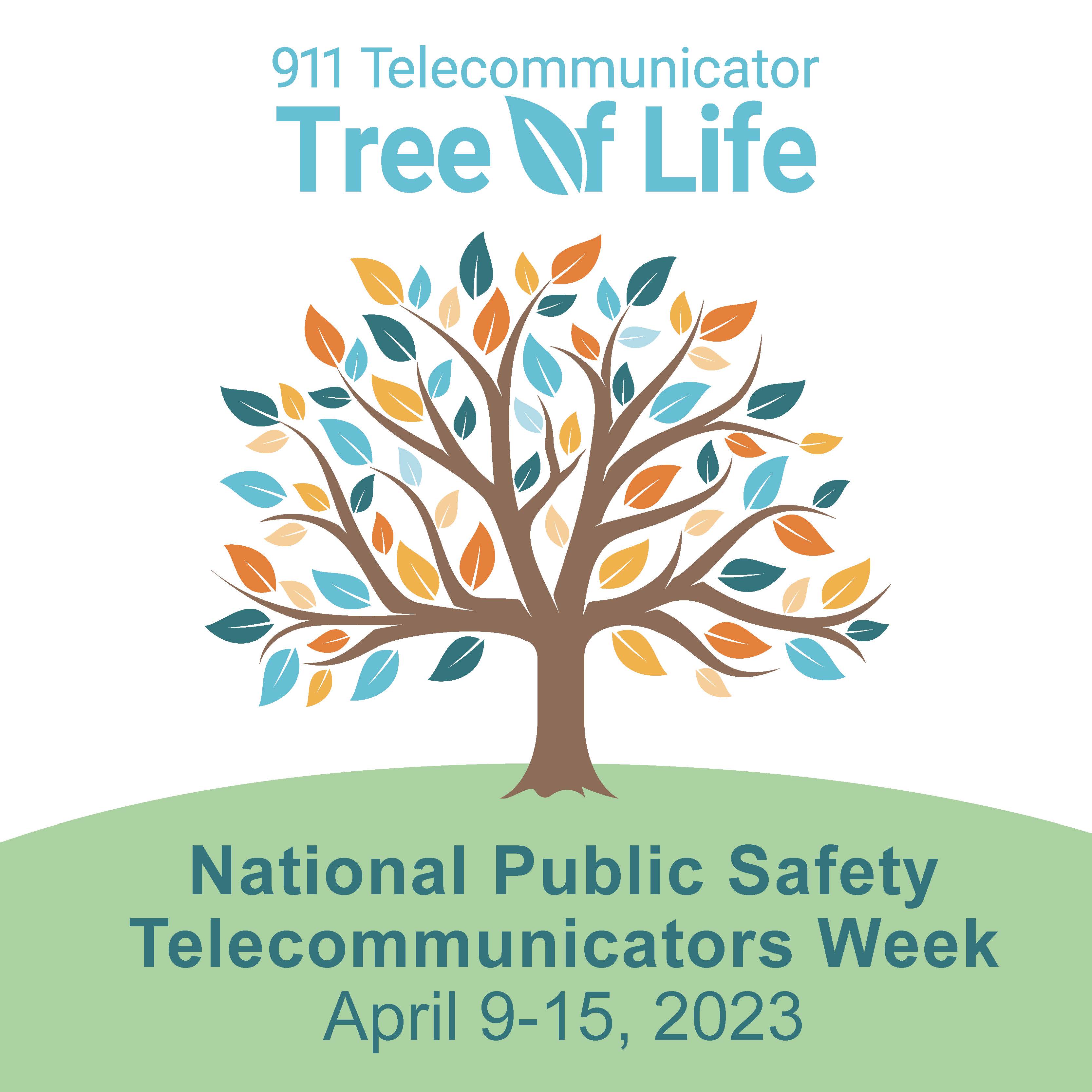 Since the first National Public Safety Telecommunicators Week (NPSTW), the momentum behind this annual commemoration—held the second week of April—only continues to grow.
This year, even more organizations are finding ways to honor the tireless dedication and skill of public safety's first first responders. Here are some highlights of National Public Safety Telecommunicators Week activities across the country:
The "911 Telecommunicator Tree of Life" is a joint effort between the National 911 Program and a number of 911 industry organizations to honor and celebrate the individuals who serve each day. Visit the 911 Telecommunicator Tree of Life (TOL) site to share an inspiring story recognizing a telecommunicator you know.
911der Women: Founder Sara Weston, ENP, PMP, will host live broadcasts from North Carolina PSAPs/ECCs during NPSTW, share resources with the group's members and assist in sharing information widely across social media.
Association of Public-Safety Communications Officials (APCO) International: APCO is hosting a contest as part of the NPSTW celebrations with the theme of, "Who's Your Sidekick or Super Team?" Since its launch, they have received over 90 entries, and the submissions with the most "likes" will receive gift cards. Entries and details on the contest can be found at npstw.org. Their government relations, Virginia and Florida teams will be visiting local PSAPs/ECCs to show appreciation with goodie bags.
Defense Information Systems Agency, Department of Defense (DISA DoD): The DoD will hold a public safety communications symposium May 2-4 in conjunction with AFCEA's TechNet Cyber 2023. The event will include a series of presentations and guest speakers. In addition, DISA DoD has asked all branches of the military to submit their recipient for a "Telecommunicator of the Year" award; recipients will be invited to attend TechNet Cyber 2023 and recognized there.
Department of Homeland Security (DHS) Cybersecurity and Infrastructure Security Agency (CISA): During the month of April, CISA celebrates NPSTW as part of Emergency Communications Month. For 2023, CISA will recognize public safety telecommunicators through the release of videos from CISA leadership and a "Celebrating Telecommunicators" blog post series. CISA will also highlight tools and resources to support the 911 community. Visit CISA's National Public Safety Telecommunicators Week webpage throughout the week to see how CISA is celebrating NPSTW. You can also follow CISA throughout the month as it celebrates Emergency Communications Month on Twitter, Facebook, Instagram and LinkedIn.
International Academies of Emergency Dispatch (IAED): For a second year, IAED sent out a series of appreciation posters to every PSAP/ECC in the U.S. asking that each center takes a picture of the poster to share on social media with the #NPSTW hashtag.
U.S. Marine Corps: Marine Corps Installations Command (MCICOM) launched a new awards program this year to acknowledge 911 dispatchers throughout each of its regions worldwide. It will recognize a Public Safety Telecommunicator of the Year, a Public Safety Communications Center of the Year and a Supervisor of the Year. MCICOM also recognizes its individual public safety telecommunicators on the 911 Telecommunicator Tree of Life site and its Ready Marine Corps social media platforms (Twitter, Facebook). Locally, every Marine Corps installation will celebrate NPSTW and recognize staff.
National Association of State 911 Administrators (NASNA): Members will play a key role in supporting NPSTW by providing the 911 Telecommunicator Tree of Life information to their members. Any organization that would like to amplify their social media efforts for NPSTW can email social.media@nasna911.org.
National Emergency Number Association (NENA): Continuing its ongoing support of the 911 Telecommunicator Tree of Life (TOL), NENA will share information about the TOL on its social media accounts, along with materials promoting National 9-1-1 Education Month (April) and messages of support and resources for the nation's dedicated telecommunicators.
NG911 Institute: In collaboration with NENA, the Institute is working to secure a Congressional caucus proclamation or executive branch resolution honoring call-takers nationwide and plans to organize a tour in 2023 of Washington, DC- area 911 centers for Capitol Hill staff.
This year, PSAPs/ECCs can also download a "thank you" letter from the Program and/or a customizable certificate to acknowledge the work of their telecommunicators.
To learn more about this year's National Public Safety Telecommunicators Week, visit https://www.npstw.org and the organizations listed above.