Local NG911 and National Address Database Initiatives Show Promise
Published Oct 2016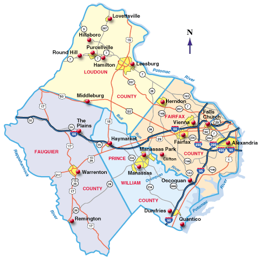 The National Capital Region (NCR) sees progress in its Next Generation 911 Spatial Interface Project, and the U.S. Department of Transportation shares an update on a pilot project to develop a National Address Database (NAD) in the latest "State of 911" webinar led by the National 911 Program
The National Capital Region (NCR) NG911 Spatial Interface Project is in the early phases of a data-synchronization process. That means that each of the 22 jurisdictions in and around Washington, D.C. are analyzing address points and road centerlines against service provider data—such as the Master Street Address Guide (MSAG) and Automatic Location Identification (ALI) databases—to ensure that if valid MSAG and ALI records exist, a corresponding GIS record also exists.
The ultimate goal of the project is to refine public safety answering point (PSAP) boundaries across the region. This is important because the PSAP boundary file will be used to route emergency calls in a NG911 environment, according to Judy Doldorf, public safety lead for Fairfax County GIS.
Today, such calls are routed based upon a tabular database, originally created for landline phones, to determine which PSAP should receive the call. In an NG911 environment, a call will be routed by locating the caller and then utilizing GIS boundary files to determine the appropriate PSAP.
"As a result, there must not be any gaps or overlaps in these coverage areas, as this potentially could delay the call-routing process," Doldorf said. "With this in mind, it becomes critical to collaborate with our neighboring PSAPs during the development, refinement and maintenance of that PSAP boundary layer."
Next steps for the project include continuing the data-synchronization process, conducting one-on-one meetings between jurisdictions to resolve PSAP boundary issues, and establishing a process for long-term data maintenance on a regional level.
Meanwhile, Steve Lewis, USDOT Chief Geospatial Information Officer, reported on a pilot project that is taking the first step toward developing an authoritative, publicly available National Address Database (NAD). The pilot, which kicked off in October 2015, is focused on identifying minimum content guidelines for the database and assessing the technical feasibility of "rolling up" numerous federal, state, local, tribal and commercial databases to create a national database, Lewis said.
So far, the major components of the minimum content have been identified—the addresses themselves; the geographic location of the addresses (i.e., latitude, longitude and national grid coordinates); and metadata about the addresses.
Lewis advised that while progress has been made, there is much still to do. "We're not calling it a standard right now," he said. "It is a minimum content guideline with an associated schema. But we think this is a good starting point."
Up next is the late 2016 release of a report about the pilot effort. Following that release, efforts will continue to work with the participating states; recruit additional states to participate and identify new funding sources.
In addition, there are plans to develop a crowd-sourcing application to gather address information. The vision for the app is that all users can generate latitude, longitude and national grid coordinate information for various locations, simply by pressing a button.
"The results would by no means be authoritative, and would not go into the official National Address Database," Lewis said. "But we think the results from this crowd-sourced app could be used as seed data that local governments could verify by any means they see fit. And then once they have validated the data and made it authoritative, it can be fed into the National Address Database."
To view an archive of the August 2016 "State of 911" webinar, visit: https://www.911.gov/webinars. More information on the DOT National Address Database is available at: https://www.transportation.gov/nad.