DoD's PSAP Pilot Project Aims to Improve Communication During Military Incidents
Published Sep 2017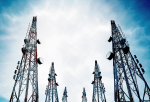 The Department of Defense is working with 911 to improve emergency communications among PSAPs and the DoD during emergency incidents involving military personnel
The Department of Defense (DoD) and the 911 community will remember July 16, 2015 as a day that set the course for a major reevaluation of policies and procedures for the nation's military installations and facilities.
On that day, five men from the Marines and Navy were killed by a lone gunman while working at two small military facilities, only seven miles apart, in Chattanooga, Tennessee. Military bases and the Department of Defense (DoD) learned of the shootings through news coverage – and there was considerable delay in the right people receiving that information. The Secretary of Defense determined that the DoD needed to evaluate its force protection policies, programs and procedures to safeguard its people.
In collaboration with the National 911 Program, the National Association of State 911 Administrators (NASNA), the Association for Public Safety Communications Officials (APCO), and the National Emergency Number Association (NENA), the DoD is leading an effort to improve awareness of emergency incidents involving military personnel across geographically dispersed installations and facilities.
This team is working to establish a new protocol as part of an Enterprise Mass Warning and Notification (EMWN) program that will allow local Public Safety Answering Points (PSAPs) to provide critical information on military incidents to one single DoD entity who will be responsible for warning all military personnel within a predetermined radius, as well as notifying all appropriate DoD leadership.
The goal is to enhance communication between 911 PSAPs and DoD for incidents involving ALL military personnel – including those who do not work within traditional DoD "fence lines" (i.e., National Guard, ROTC, and recruiting offices). PSAPs calling one DoD entity will increase DoD awareness - not only the awareness of the local military base – but also provide a national awareness of potential threats across all geographically dispersed installations. The mass warning and alert system will notify service members, DoD civilians, contractors and dependents of an emergency detected through a variety of means, including visual (beacons), auditory (sirens and alarms), electronic, and other communication devices.
In the successfully completed alpha phase of the pilot, 19 PSAPs across the country reported applicable emergencies and related information to the U.S. Northern Command Operations Center as soon as dispatch was completed. The U.S. Northern Command Operations Center, or USNORTHCOM, provides command and control of DoD homeland defense efforts. During only a three-month period, these PSAPs reported five incidents that would have resulted in warning/notification – and in one case, called USNORTHCOM only six minutes after the PSAP received the first 911 call. The beta phase of the project will increase to 200-300 PSAPs and ultimately expand to include all 6,000 of the nation's PSAPs.
"The PSAP pilot has created a partnership among the DoD, National 911 Program, NASNA, APCO and NENA that is bringing together some of the best minds in public safety, homeland defense and emergency communications. The final protocols that come out of this effort will enable the nearly 6,000 PSAPs throughout the country to serve as active sensors for emergency incidents involving DoD assets," said Laurie Flaherty, Coordinator for the National 911 Program.
Any PSAPs interested in participating in the Beta phase of the project should contact Laurie Flaherty at laurie.flaherty@dot.gov or (202) 366-2705. For more information or to stay updated on the Enterprise Mass Warning and Notification project or PSAP pilot, please access the webinar archived online, or contact Joseph Wassel with the Department of Defense at joseph.m.wassel.civ@mail.mil or Laurie Flaherty with the National 911 Program at nhtsa.national911@dot.gov.