New Projects Recently Awarded to Advance Emergency Communications
Published Mar 2018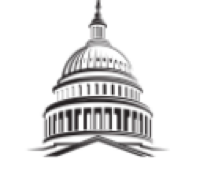 The National 911 Program awarded five new contracts for projects to advance emergency communications; from developing/promoting dispatcher assisted CPR protocols to creating a national roadmap for Next Generation 911
The National 911 Program kicked off the federal fiscal year with five new projects aimed at advancing 911 nationwide. Addressing everything from emergency medical dispatch to supporting efforts to standardize 911 data and planning for the future of 911, the projects are a collaborative effort with national associations, other federal agencies and experts in 911.
"Most of the projects emerged directly from ideas generated by the 911 stakeholder community. These efforts will not only support advancing 911, but will also lay the groundwork for significant innovation in the future" says Program coordinator Laurie Flaherty.
The new projects are:
Dispatcher-Assisted Telephone CPR Guideline Development/Promotion
This project seeks to respond to a report by the National Academies of Science, Engineering and Medicine which recommends NHTSA support efforts to improve cardiac arrest survival rates by fostering the adoption of education and protocols for Dispatcher-Assisted CPR, and training on high-performance CPR. This project will convene experts from the 911 community, states, private and nonprofit organizations and EMS providers.
Together, this group will identify best practice recommendations for providing CPR instructions from the PSAP, as well as training and implementation guidelines for 911 centers. Additionally, the project team will create a communication plan to raise widespread awareness in 911 and EMS about these new recommended guidelines and how systems nationwide can customize and implement them.
Revision of Model State 911 Plan and Model State 911 Legislative Language
The laws and planning mechanisms that are the basis for the operation of 911 systems vary significantly in each state according to its unique needs, population, infrastructure and more. With the emergence of new technologies and the eventual implementation of NG911, these laws and planning models must be continually updated to keep pace. The Program will convene a team of 911 stakeholders and public policy experts to update two documents that were created in 2012 and 2013 as templates for state and local agencies. New versions of the Guidelines for State NG911 Legislative Language: Examples and Options for Legislative Language to Facilitate the Deployment of Next Generation 911 and the Model State 911 Plan, (which was originally created in collaboration with the National Association of State 911 Administrators) are expected to be completed in September of 2018.
Strategic Planning for Collection and Use of Nationally Uniform 911 Data
In response to a recommendation by the FCC's Task Force on Optimal PSAP Architecture (TFOPA), the National 911 Program formed a team of 911 experts to create a strategic plan for a nationally uniform 911 data system and generate idea to initiate its implementation. A nationally uniform 911 data system can improve 911 services by providing essential information to assist strategic planning, governance decisions and operational improvements at all levels of government, private sector companies and other stakeholders. The final plan is expected to be completed in March of 2019.
NG911 Roadmap: Connecting Systems Nationwide
As states implement NG911, many look for ways to interconnect with other states. In order to achieve a seamless "system of systems," numerous technical and non-technical tasks must be completed at the national level. The project team will solicit ideas from the 911 community to compile a list of tasks that should be included in a national NG911 roadmap to ensure that all states are interconnected with a nationwide NG911 system.
NG911 for Leaders in Fire and EMS
To ensure the successful implementation of NG911, public safety leaders must be advocates for its implementation. The National 911 Program has assembled a project team to create resources to educate leaders in Fire and EMS about NG911 and the benefit it will provide for firefighters, EMS personnel and communities nationwide. This project was inspired by the success of Next Generation 911 for Leaders in Law Enforcement, which was developed in conjunction with the International Association of Chiefs of Police and the National Sheriffs Association.