Improve Awareness and Support: Hosting PSAP Tours for Public Officials
Published Mar 2020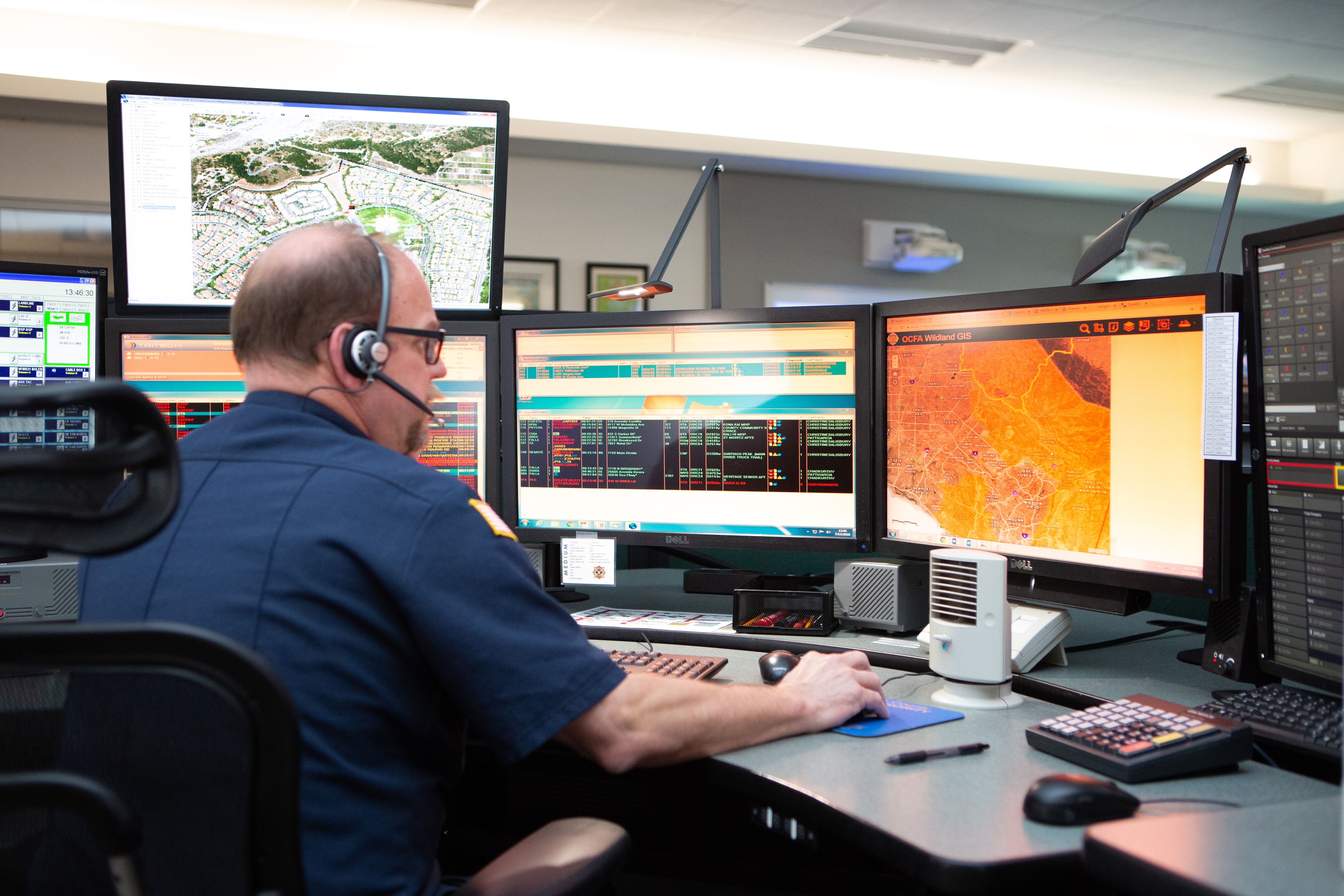 While the COVID-19 pandemic response may limit PSAP efforts to continue to engage with public officials, such as by hosting a tour of your PSAP, consider the following tips and tricks for engaging with public officials and municipal leaders when pandemic response activities and social distancing guidelines are relaxed.
Opening the doors to a 911 call center, or public safety answering point (PSAP), and inviting public officials in can make a big difference in educating the people who can help shape 911 policy and legislation.
Bill Ferretti, 911 Director for the Department of Police in Montgomery County has seen the benefits of maintaining an ongoing dialogue with public officials.
Since first touring the Montgomery County PSAP in 2015, Senator Cheryl Kagan has visited 17 of the 24 primary PSAPs in Maryland. Ferretti credits the Senator with her dedication and involvement to make 911 part of her legislative agenda, at both the state and national level. He recalls that as the Senator asked more questions and saw how PSAPs worked, she developed more interest and requested an opportunity to visit different PSAPs across the state.
The Senator describes her first experience with 911 when a good friend met an untimely death several years ago. She recalls, "Since that personal experience with 911, I have become a promotor of 911 and it continues to be a focus." During her time in office, she has been responsible for passing bills in three consecutive legislative sessions and has introduced additional bills this year to help move 911 forward in her state. Senator Kagan has been strategic in her efforts in helping keep 911 at the top of her legislative agenda.
Ferretti says, "One of the reasons this ongoing collaboration is so successful is the support of my supervisor, the police chief and our county government."
Senator Kagan agrees it's important to engage with all stakeholders in the local 911 system. "When I do visit a PSAP, it is important to invite every official that has jurisdiction in that community." She makes sure to note, "911 specialists are individuals, professionals, and their jobs are stressful." Senator Kagan posts each visit on her social media pages with the goal to help educate her colleagues on some of the basics, while encouraging visibility and increasing her credibility on the issue.
While this long-term collaboration began with Senator Kagan initiating interest, she has continued to engage with Ferretti on 911 policy issues. He has become more involved in the legislative process at the state level, not only providing support for the Senator but also representing his county.
Ferretti warns, "Even if public officials can make the visit to the PSAP, that doesn't mean 911 will become a key issue as it has with Senator Kagan. But if you do have the chance to get their attention for 911, try to develop a relationship and make it broader than that one visit."
Inviting elected and appointed officials to experience for themselves the challenges and important responsibilities that telecommunicators faced during the COVID-19 pandemic, and every day, could help shape governance and funding for 911.
To learn more about those events and how to facilitate a tour, click here. One of your representatives may already be involved in 911, so check here to see if they are an NG911 caucus members. Begin planning to engage with your elected leaders soon.
Both Ferretti and Kagan share tips and tricks for engaging with public officials to positively impact 911 services.
Don't wait for your public official to reach out. Suggest a few dates to visit and work around their schedules.

911 Directors should do their homework before the visit. Public officials don't necessarily need to understand all the details but facts such as the knowing the differences between what a county official is responsible for vs. what a state official is responsible for is helpful because the roles are vastly different.

Keep all communication jargon-free. This helps keep the attention of an public official and others who aren't familiar with the many details of 911 services.

Include local statistics that are relevant to your community. For example, how many 911 calls are made every year, and how many lives telecommunicators help save.