Working Together to Move NG911 Forward
Published Feb 2021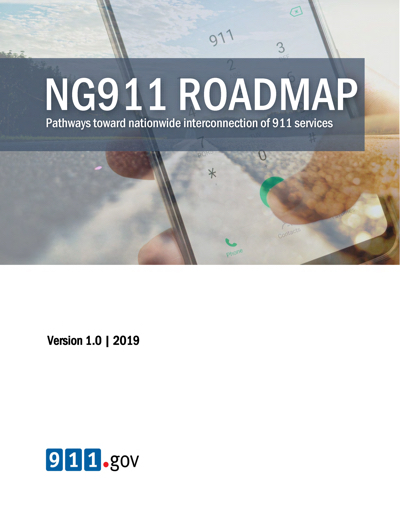 Next Generation 911 (NG911) is critical to advancing emergency communications, and a new resource will bring NG911 closer to reality.
Creating a Path for NG911
The 911 community has created its own blueprint for a nationwide 911 "system of systems" – paving the way for national, end-to-end interconnection of NG911 systems across the country. The NG911 Roadmap: Pathways Toward Nationwide Interconnection of 911 Services identifies five overarching goals that each contain a series of both technical and nontechnical tasks that are essential for achieving the national potential of NG911. In addition to the Roadmap, the newly released NG911 Roadmap Progress Report helps track achievements of the 911 stakeholder community toward these shared goals.
Using the Online NG911 Roadmap Progress Report
A number of necessary tasks identified by the community are well underway, and the Progress Report was created to avoid duplicate efforts and to highlight tasks where contribution from the community is still needed. Visit the online summary to learn more about current activities; navigating the information is easy and can be done within in a few clicks on 911.gov.
First: Review a summary of the five goals, the definition of each goal, the number of tasks in each goal and the status of those tasks – complete, in progress or not started.

Second: Expand the goal section to display detailed information about the tasks for that goal, grouped by issue.

Third: Click on any issue to see the full list of tasks and a status and description for each. Any progress underway by the 911 community is shared in the status and description.

Finally: Identify an area of interest to your organization and confirm your commitment to take on a task (or two) within an activity area.