NG911 & FirstNet Guide for State & Local Authorities
The National 911 Program and the National Association of State 911 Administrators (NASNA) worked with public safety leaders in fire, EMS and law enforcement to create this non-technical resource for state and local leaders.
This consumer-friendly, graphical guide to Next Generation 911 (NG911) and FirstNet explains what the two systems are, their similarities and differences and how they work together. It also offers a look at the current state of the nation's emergency system, important considerations when implementing NG911 and FirstNet and the value these systems bring to the public and to emergency response community.
Click on the box below to page through the guide or download it as a PDF.
NG911 & FirstNet: A Guide for State & Local Authorities
Infographic: NG911 & FirstNet: Bringing People and Public Safety Together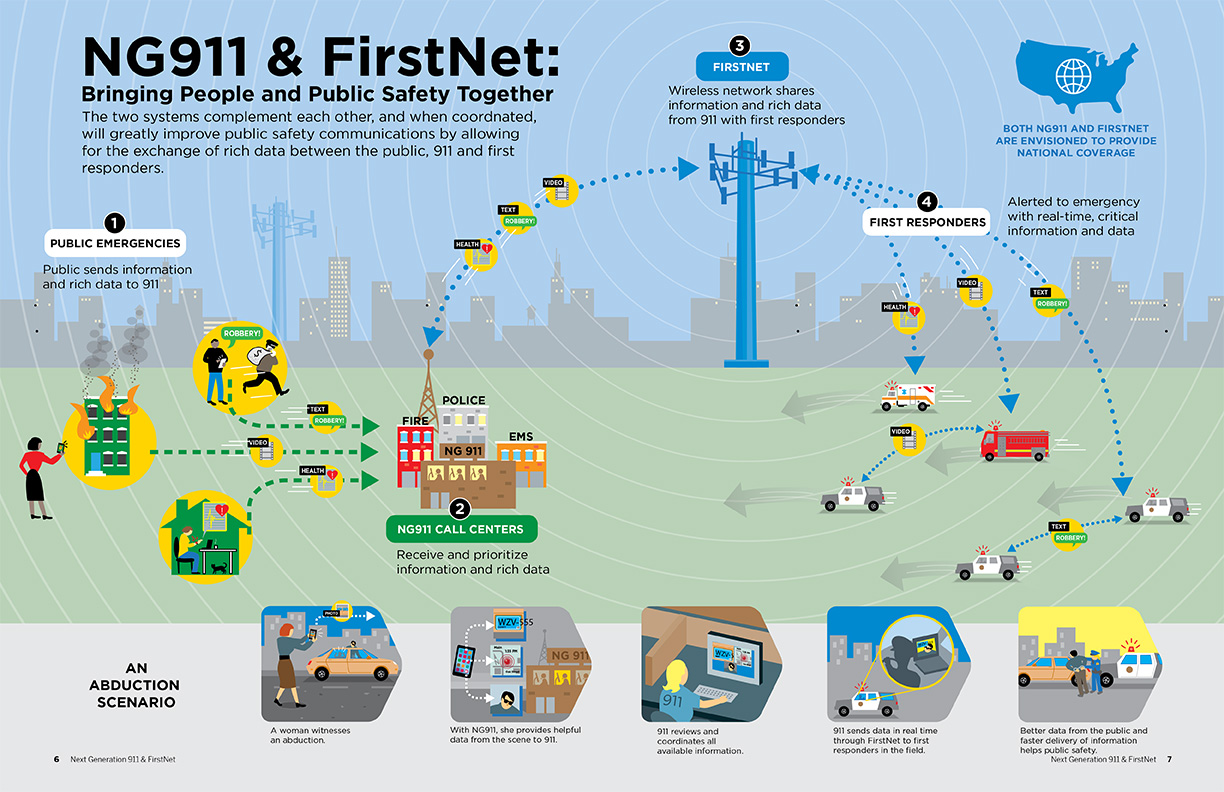 NG911 & FirstNet: The Differences Infographic
While NG911 and FirstNet do work together, they are separate systems that fulfill different functions. This infographic offers a simple comparison between each system's users, governance, requirements and more.
Last Updated: 04/04/2023