NG911 Guide for Fire Service Leaders
The National 911 Program worked with fire chiefs to create the NG911 Guide for Fire Service Leaders as a resource for state and local professionals. The publication offers detailed graphics, case studies and informative articles to illustrate the benefits to fire services operating in an NG911 ecosystem. The guide highlights critical areas that will improve with NG911, offers a helpful dos and don'ts guide and other resources to help fire leaders engage in the transition to NG911.
Do you know how NG911 will improve fire service operations? This illustrative guide offers a look at the current state of 911 and sheds light on the value NG911 will bring to the fire service community. The publication provides fire service leaders with helpful resources and critical considerations for navigating and implementing NG911.
Click on the box below to page through the guide or download it as a PDF.
NG911 & FirstNet: A Guide for State & Local Authorities
Infographic: NG911 Guide for Fire Service Leaders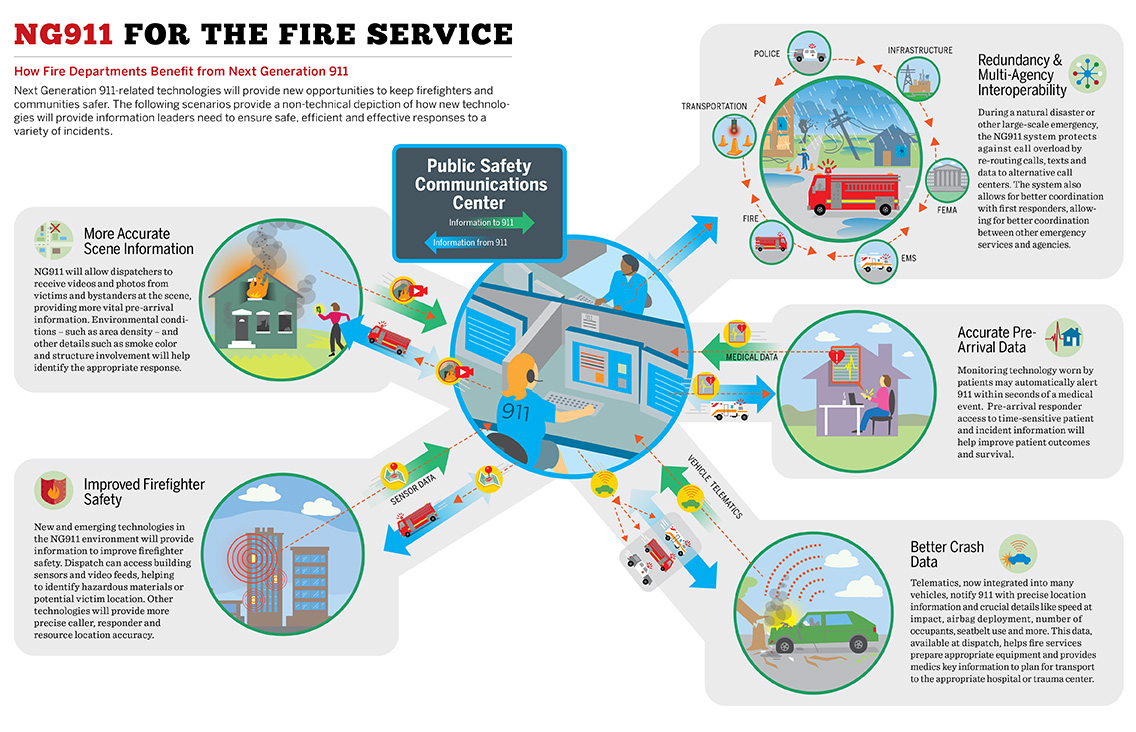 How Fire Departments Benefit from Next Generation 911 Infographic
Next Generation 911-related technologies will provide new opportunities to keep firefighters and communities safer. The following scenarios provide a non-technical depiction of how new technologies will provide information leaders need to ensure safe, efficient and effective responses to a variety of incidents.
Last Updated: 04/04/2023