NG911 Guide for Leaders in Law Enforcement
The National 911 Program worked with leaders in law enforcement to create a non-technical guide for law enforcement professionals to learn about the benefits Next Generation 911 will provide for them. Filled with detailed graphics, case studies and informative articles, the NG911 Guide for Leaders in Law Enforcement visually depicts the multiple ways NG911 will enhance police department operations. It explains the impact it will have on law enforcement leaders, offers a helpful checklist of activities and includes resources that chiefs may use to learn more and support the transition to NG911.
Click on the box below to page through the guide or download it as a PDF.
NG911 & FirstNet: A Guide for State & Local Authorities
Infographic: NG911 for Law Enforcement Leaders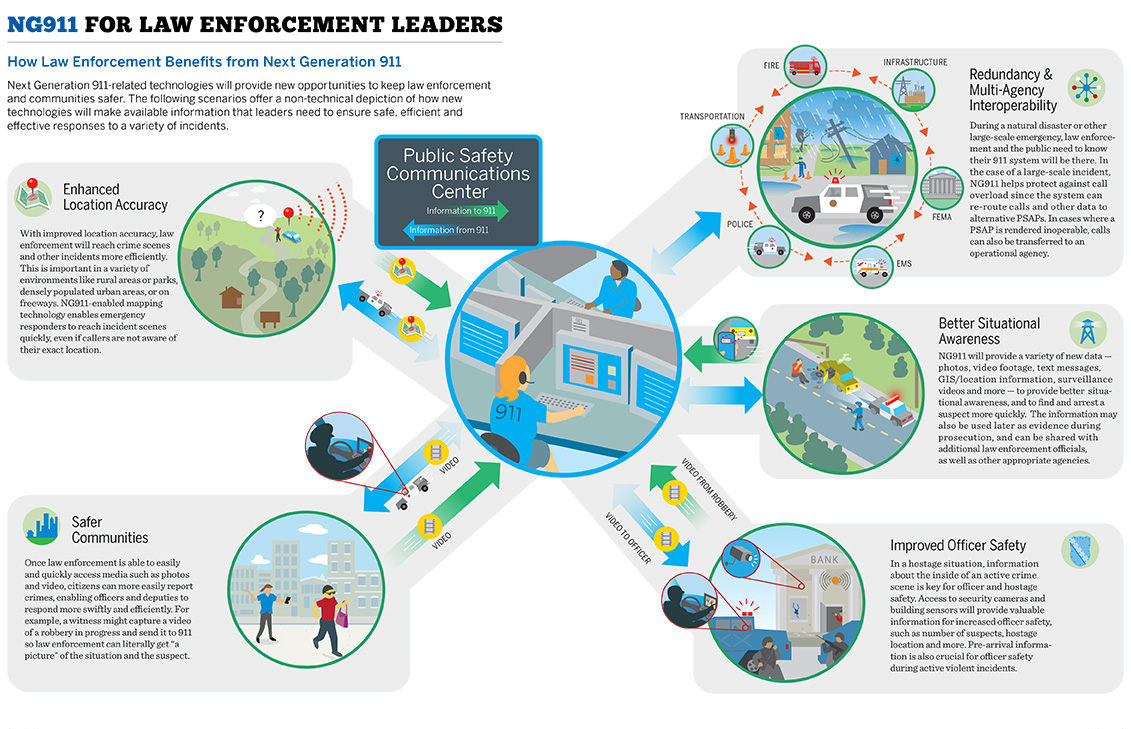 How Law Enforcement Benefits from NG911 Infographic
Next Generation 911-related technologies will provide new opportunities to keep law enforcement and communities safer. The depicted scenarios provide a non-technical summary of how new technologies will provide information leaders need to ensure safe, efficient and effective responses to a variety of incidents.
Last Updated: 04/04/2023