2023 Annual Summary
Published May 2023
Advancing 911 Across the Nation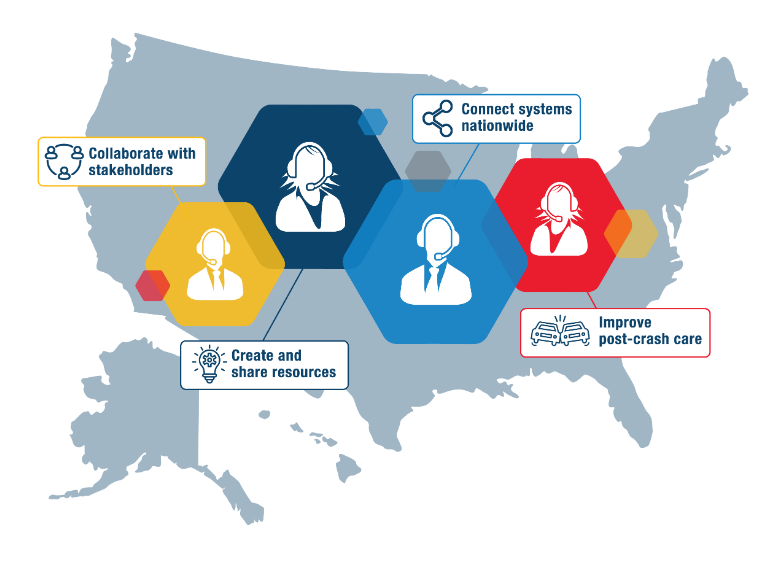 About the National 911 Program
The National 911 Program plays a critical role in facilitating initiatives and information-sharing for the advancement of all aspects of the country's 911 systems. While the DOT's National Highway Traffic Safety Administration (NHTSA) has been the federal home for 911-related issues since 2004, NHTSA's Office of EMS has contributed to 911 projects for more than 50 years. NHTSA continues to support the 911 community, allowing the Program to further its work in both leading and collaborating on numerous projects that help 911 leaders advance emergency communications across the U.S. This annual summary provides a snapshot of this work.
It Takes a Community
When I describe the work NHTSA's National 911 Program does every day, I use "our" and "we" a lot. Not just to include the dedicated, talented team I work with, but also the Federal agencies and partners, the 911 community at large and a wide range of related stakeholders.To do our work, it truly does take a community. So it's no surprise that I spend much of my time reaching out to that community to ask for their support in reaching our shared goals.
Without their expertise, time and effort, it simply wouldn't have been possible to achieve what we have over the past year. In this summary, you'll find highlights of those successes and updates on ongoing projects and programs, as well as areas where there is still work to be done.
In addition to focused improvements on post-crash care aligned with the Department of Transportation's National Roadway Safety Strategy, we've made headway on Next Generation 911 (NG911) projects studying computer-aided (CAD) interoperability and the nation's geographic information systems (GIS) readiness, as well as challenges to interoperability. Solving these complex problems will be critical to transitioning to a true "system of systems" supporting 911, now and into the future.
Finally, we remain committed to advancing the profession for 911 telecommunicators by advocating for the reclassification of their role with the Bureau of Labor Statistics and supporting their mental health and well-being.
The National 911 Program has worked to reconvene the key stakeholders of the Recommended Minimum Training Guidelines for Telecommunicators working group to revisit and update these important guidelines for industry. This work has just begun, and the group is working on identifying the next steps needed to build upon the success of the first version published in 2016.
Advancing 911 across the nation must take a holistic, community approach that prioritizes collaboration and connects systems to create and share resources widely, for the benefit of all. Those of you who belong to that community have my heartfelt thanks. We're looking forward to another year of meaningful work and progress.
Thank you,
Brian Tegtmeyer, ENP
Coordinator
National 911 Program
NHTSA

Improving Post-Crash Care
Connecting Systems Nationwide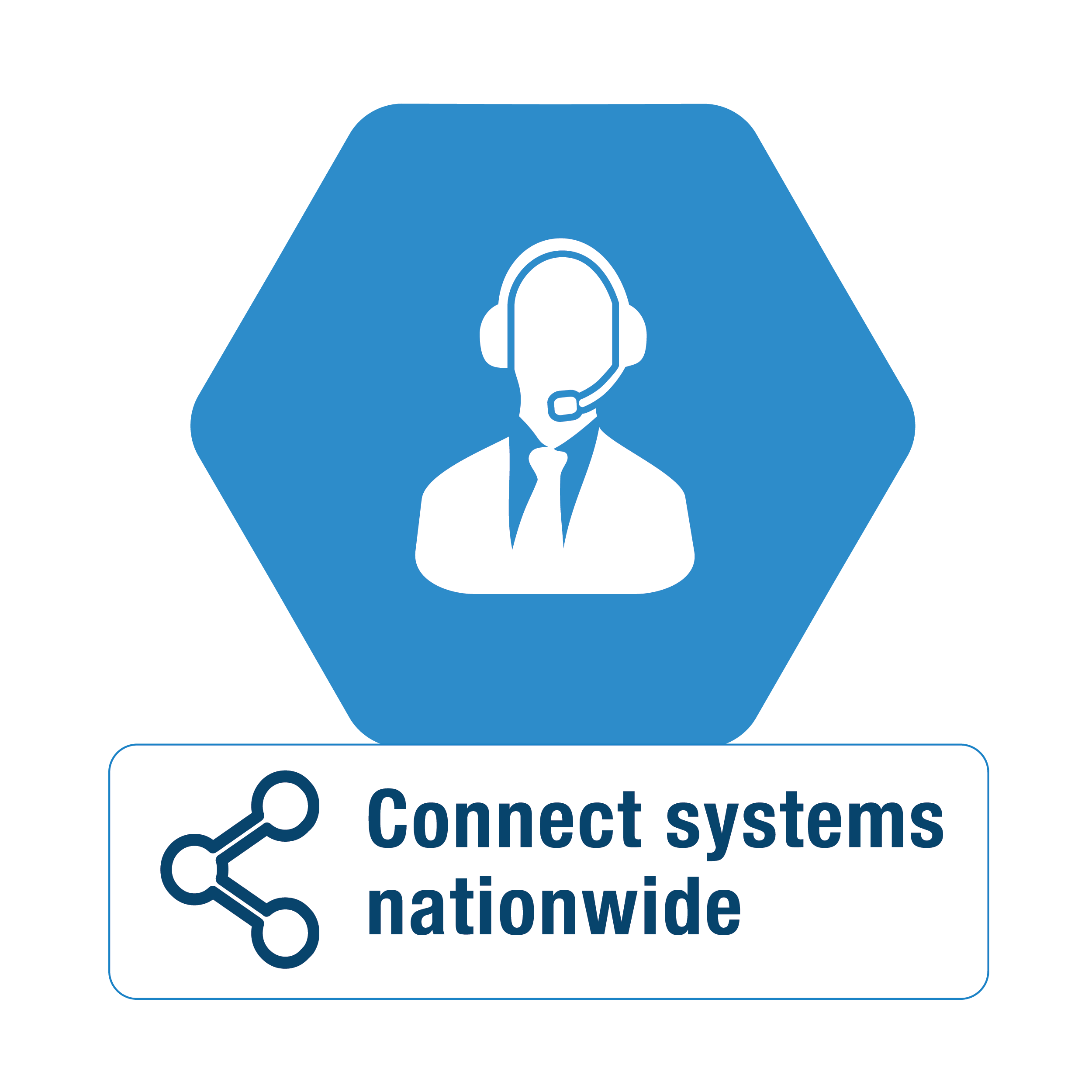 In 2021, the Program announced a pilot project to create the first 911 data-exchange model at the local, state and regional levels. This step toward building a national 911 data system was designed to enable the routine sharing of 911 data. Adoption of nationally uniform 911 data definitions and sharing mechanisms will provide essential, accurate information to assist in strategic planning, governance decisions and operational improvements in both the private and public sectors. Now concluding its work, the 911 DataPath project is creating a national 911 database. Read these previously released reports to learn more:
911 Data & Information Sharing: A Strategic Plan, released in 2019 as the first step in the effort, describes the characteristics of an ideal future environment where data can be easily exchanged and identifies five strategic goals in creating a nationally uniform 911 data system.
911 Data Uniformity — Administrative Data for 911 Decision-Making, released in 2020, addresses the first of the five strategic goals and aims to create a "dictionary" of defined administrative data elements collected by the 911 community. This pilot project will be coming to a close in the fall of 2023. The National 911 Program will evaluate the outcome of the pilot and determine the next steps to pursue creating a national 911 database.
NG911 Interoperability Task Force
Conformance to relevant standards and interoperability of NG911 systems and associated components is critical to ensuring effective emergency-response communications. This will require testing to ensure a consistent, interoperable interpretation of standards by vendors and the 911 community. Created in 2022, this task force was convened to establish a cost-effective and equitable test program with a multi-stakeholder governance structure. You can learn more and follow the work of the Interoperability taskforce here.
CAD Interoperability Assessment Project
There is little uniformity in computer-aided dispatch (CAD) systems, which poses challenges in transferring 911 calls and relevant data like caller location. A report titled Current Status of Computer-Aided Dispatch Interoperability, released in July 2022, summarized the current status of CAD and the challenges associated with establishing an interoperable 911 CAD data-sharing capability nationwide. Obstacles identified included funding, lack of standards and standards enforcement, political reasons/jurisdictional boundaries, and resistance to change, among others. The final report, Computer-Aided Dispatch Interoperability Strategies for Success, was released in March 2023; it concluded that in order to achieve true CAD interoperability and data-sharing, a two-tiered approach would be needed and identified specific strategies to move this effort forward.
This project was undertaken to understand how geographic information systems (GIS) are functioning today in the 911 community and how best to implement a nationwide GIS data-sharing system. The findings from the four resulting reports, released between July 2022 and March 2023, will be used to help establish the NG911 system that is fully interconnected and interoperable across the country. The first three reports each sought to answer specific questions, with the final report summarizing specific strategies to resolve gaps:
The Current Status of GIS Technologies – What gaps exist in the GIS industry to achieve successful integration of GIS and 911?
The Current Status of Required Entities – What gaps exist in the federal, state, local, tribal and territorial-supporting vendor and service provider industry are hindering the integration of GIS and 911?
The Current Status of Partner Agencies – What gaps exist in the relationships with partner agencies external but tangent to 911 or GIS that are necessary to the successful integration of GIS and 911?
A National Strategy for GIS in NG911 – The final report describes five key strategic goals—human capital; nationwide, standardized location data; funding next-generation GIS programs, tribal collaboration; and education and outreach—with benchmarks for each.
Collaborating with Stakeholders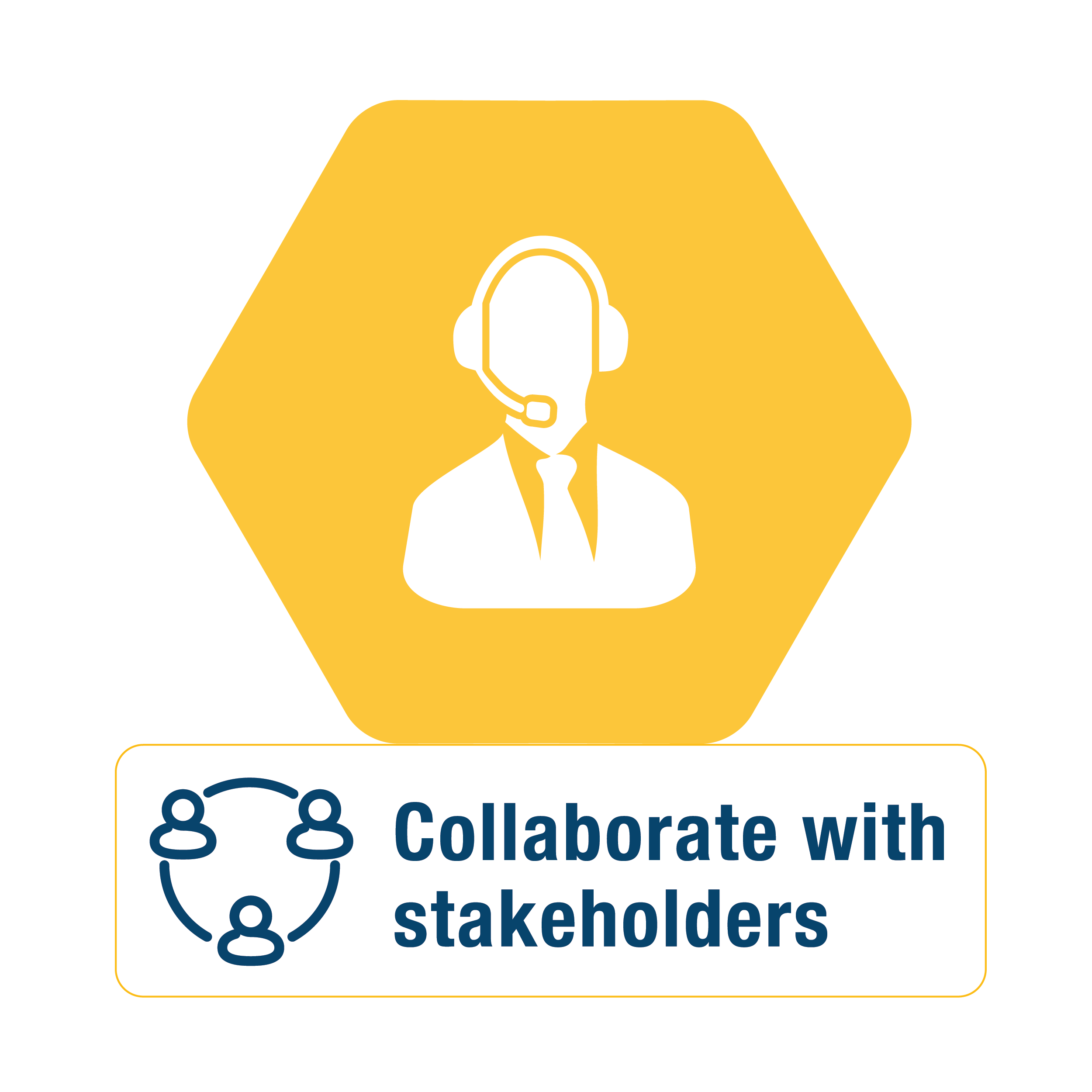 Every day, the National 911 Program works with a wide range of Federal partners, community stakeholders and organizations to move 911 systems and the profession ahead.
Those partners include, Department of Defense, Department of Health and Human Services, Department of Homeland Security, Federal Communications Commission, National Telecommunications and Information Administration and the National Association of State 911 Administrators (NASNA), and many others.
The collection and use of data help 911 systems plan for the future, benchmark against other states, measure progress on updating 911 and share important information with non-911 stakeholders such as legislators and elected officials. The Program works with NASNA to collect voluntarily submitted data from states and territories. See the 2021 National 911 Annual Report, released in February 2023, for the latest data.
Telecommunicator Job Reclassification
The 911 community continues to advocate for telecommunicators to be classified as a Protective Service Occupation. The Program collaborates with stakeholders to create resources to help the 911 community in this effort.
The duties of public safety telecommunicators have changed significantly over the years, and the role will continue to evolve as Next Generation 911 is implemented. New resources help the 911 community support the effort to appropriately classify and describe the role of the 911 telecommunicator, which can support reclassification activities and educate others about the critical work performed.
The Bureau of Labor Statistics' Standard Occupational Classification system will be beginning its next cycle in 2024, with an expected completion in 2028. It is important that the 911 community prepares for the next Bureau of Labor Statistics, Standard Occupational Classification review by updating internal resources including job descriptions, training documentation and more. To assist agencies in this process, the National 911 Program has developed a Public Safety Telecommunicator Reclassification Toolkit.
Access the four-part Public Safety Telecommunicator Reclassification toolkit, designed to help Emergency Communications Centers (ECCs) address the changes the BLS needs to see to reclassify telecommunicators:
NG911 & Emergency Responder Broadband Network Interconnection
The technical means for the interconnection of NG911 and Emergency Responder Broadband Networks (ERBN) is not well understood, established or widely deployed. To address this issue, the National 911 Program collaborated with a group of public and private sector representatives to articulate the issue of NG911/ERBN connection and establish goals to facilitate actions that actively support its interconnection by all members of the 911 and ERBN stakeholder communities. The group concluded its work and released a final report, Emergency Responder Broadband Networks and Next Generation 911 Interconnection Considerations and Sample Request for Proposal Language, in May 2023. Download the report.
Creating and Sharing Resources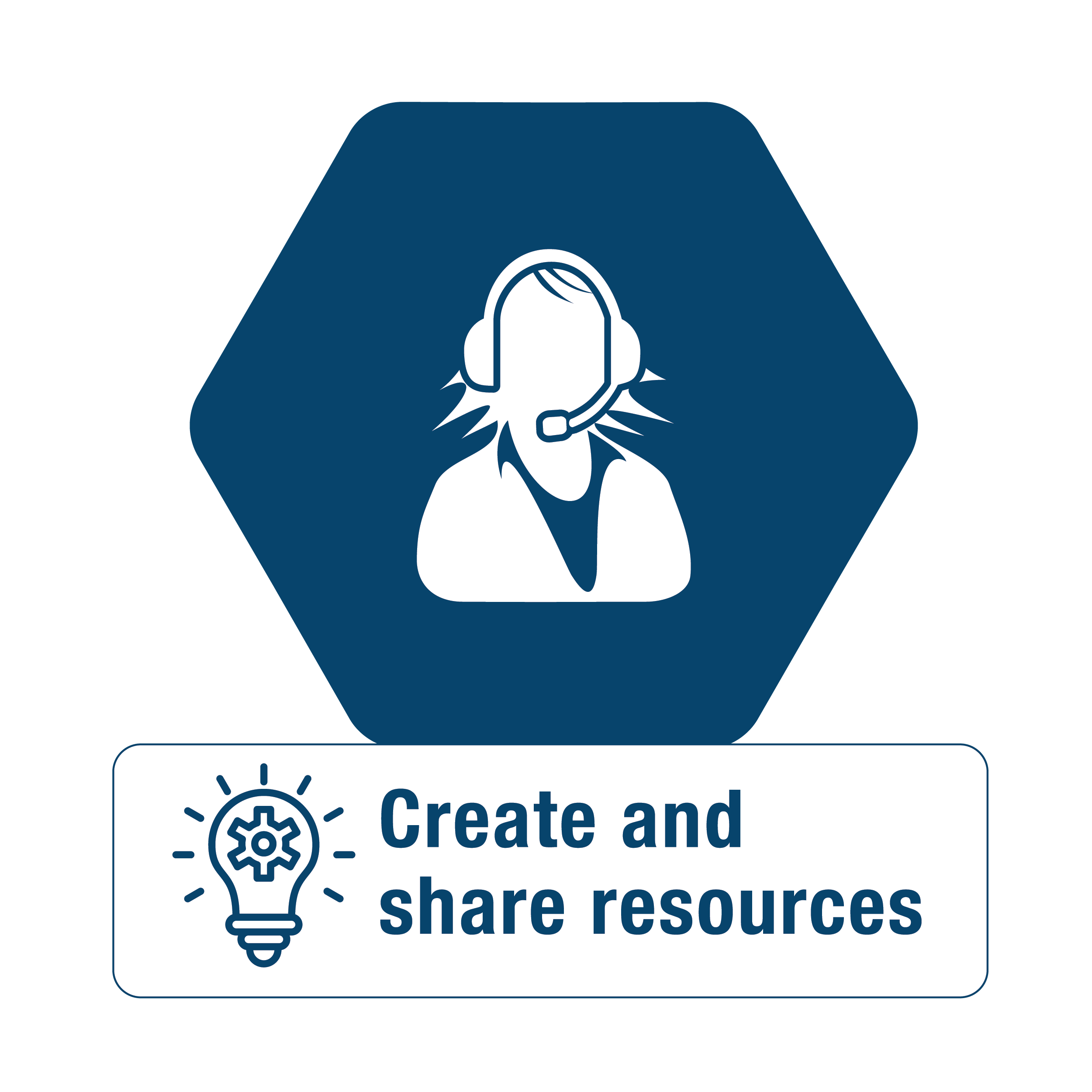 Regularly updated, these helpful resources generated by the 911 community, associations, federal and nonfederal entities, and the National 911 Program are available under "Documents & Tools" at 911.gov. Any member of the 911 community is encouraged to submit resources to be reviewed for the Docs & Tools database, created by 911 for 911.

This bi-monthly webinar series hosts federal, state and local leaders who offer best practices, new resources and valuable emergency communications insights for PSAPs/ECCs working to advance 911 locally or across the country. Recent topics have included 988 implementation for mental health emergencies, NG911 training tips for operations and IT staff, and ways to plan and prepare for federal grant implementation. Watch past webinars and register for an upcoming one today.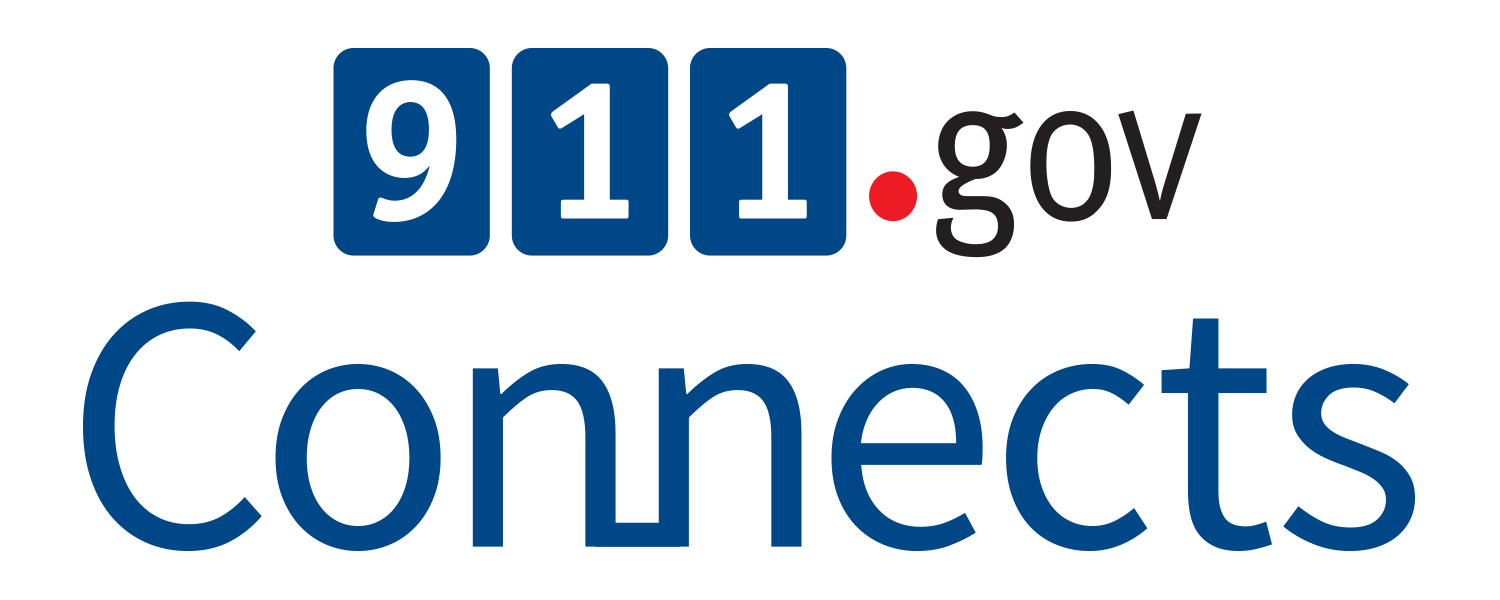 "911.gov Connects" is a quarterly newsletter designed to update the 911 community on local, state, national and federal efforts to improve nationwide emergency communications. Visit 911.gov and sign up to receive news and updates from the National 911 Program.
National Database of State 911 Legislation
This resource, offered in partnership with the National Congress of State Legislators (NCSL), identifies 911 legislation passed in each state, including bills about administration, fees, funding, privacy and NG911. Updated biweekly, it can be searched by topic, state, keyword, status, year or author and is a great resource for learning from the success of others. Legislative highlights of 2022 included 88 bills regarding 911 enacted in 36 states; the new laws primarily concern reclassifying telecommunicators, NG911 and training telecommunicators in telephone cardiopulmonary resuscitation (T-CPR).
NG911 for Public Safety Leaders
This ongoing series of publications created by the Program features discipline-specific information about Next Generation 911 to help EMS, fire and law enforcement professionals and telecommunicators prepare for and understand the benefits of transitioning to an IP-based 911 system. Additional editions in the series are in development.
Next Generation 911 (NG911) Standards Identification and Review
Standards development for NG911 plays a vital role in helping 911 industry stakeholders and leaders make informed decisions towards an efficient, seamless and successful NG911 system. While the National 911 Program does not create standards, it aggregates those developed by other organizations, vets the aggregate list with standards organizations and compiles them into this annually updated national resource. The 2022 report is available online.
Next Generation 911 Interstate Playbook
State 911 administrators have collaborated to provide a pragmatic guide to help connect multiple neighboring 911 jurisdictions in the NG911 environment. To date, five chapters of the playbook have been published, covering planning, policy governance, finance, technical considerations, GIS policy, collaboration on NG911 migration and implementation, ESInet testing and much more.
NG911 Roadmap & Progress Report
The National 911 Program sought public input to identify tasks needed to ensure that state and local NG911 systems can interoperate at a national level. The resulting NG911 Roadmap addresses five primary goals of both technical and non-technical activities that must be accomplished to achieve a nationwide, interconnected system of 911 systems. The annual Progress Report identifies activities underway and highlights areas where contribution is still needed to achieve the national goal. Entities that can make progress toward items identified in the roadmap are encouraged to alert the National 911 Program of their intent and keep the community apprised of their activities for inclusion in the annual Progress Report updates.
911 Telecommunicator Tree of Life
The Tree of Life website is made possible through the commitment of national stakeholder organizations and other 911 entities who have joined together to spread the word to the 911 community and encourage celebration of telecommunicators. This Tree of Life provides a complementary resource to honor 911 telecommunicators for the important work they do and a visual representation of their impact on the lives of those they serve every day. Add a leaf by sharing how a telecommunicator made a difference in your community!
The State 911 Assessment Program was established to provide peer feedback on the many diverse aspects and operational capabilities of a 911 system. It is an opportunity for states to receive an unbiased assessment to make a strong case for NG911 transition considerations and system enhancement. If you're interested in participating in the State 911 Assessment Program as a state or an assessor, please reach out to the National 911 Program.