One Year In: Highlights in 'Advancing 911 Across the Nation'
Published Apr 2023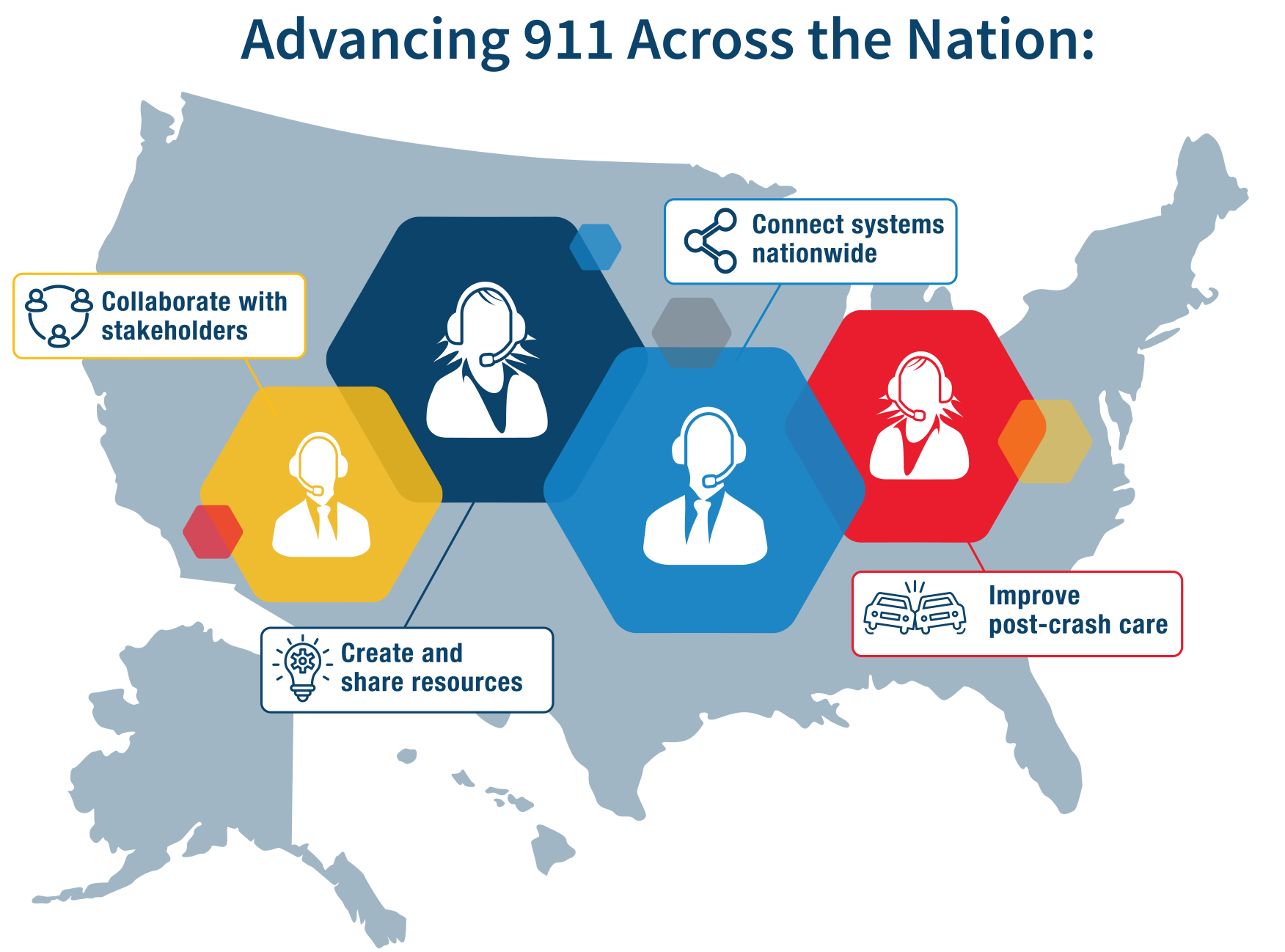 It's been nearly a year since I joined the NHTSA's National 911 Program. The months have flown by, and it's good to be able to say we've seen progress on our four main goals of "Advancing 911 Across the Nation." This is due to the dedication and skill of those at NHTSA and to our partners across local, state and federal government and within the 911 community. Thank you for your continued collaboration and support.
There are many milestones from the past year; here are just a few highlights:
I was honored to be selected by NENA as the keynote speaker for their annual "911 Goes to Washington" event in February. Seeing colleagues old and new always reignites my enthusiasm for the work we do.
I couldn't close this without acknowledging April's National Public Safety Telecommunicators Week—our annual opportunity to applaud the compassion and competence of the thousands of telecommunicators who answer approximately 240 million calls to 911 annually.
Thank you for all you do, every day, to serve your communities. We will continue our work, every day, to advance the profession. Your dedication deserves nothing less.
The National 911 Program is proud to support the work of the nation's telecommunicators and efforts to continue advancing our profession. Here's to a bright future of continuing our good work together, advancing 911.
Brian Tegtmeyer, ENP
Coordinator
National 911 Program
National Highway Traffic Safety Administration